DESTINATION: EARTH! LINKS
The links shown below will lead you to miscellaneous sites of interest to DESTINATION: EARTH!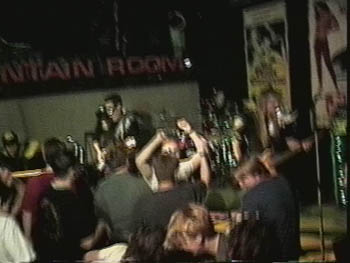 GELATINOUS PRODUCTIONS - OFFICIAL SITE
Even more data on DESTINATION: EARTH! and related artists, as well as a complete list of available merchandise!
COMMANDER 007'S OFFICIAL LOG
Get the latest behind-the-scenes data from the official log of D:E!'s mission commander!
PIPELINE MAGAZINE
Check out the glowing D:E! review in this great U.K.-based surf/instro publication (listed under issue 54)!
DOUBLE CROWN RECORDS
Mail order label from the same folks who put out the legendary Continental Magazine, featuring hundreds of instro, surf, and rock releases!

NUVO NEWSWEEKLY
A full article about D:E!, straight from the human who listed them as one of his top ten indie bands (December/99)!
Now also includes an MP3 of "Theme From Destination: Earth!"
HIPSTER ZERO
Official site for HIPSTER ZERO, yet another musical project involving D:E!'s Commander 007!
BUNK FILMS D:E! 'LIVE FROM VECTOR SIGMA' PAGE
Pics and behind-the-scenes data on D:E!'s 'Live From Vector Sigma' production!
STOP ALIEN ABDUCTIONS!
Resistance is futile, but um, if you want to try, here's a good place to start...
OUR T.V. SHOW?
Our new television program dedicated to data we've uncovered during the course of our explorations here on the Third Planet!
7-ZARK-7 MUST DIE!
The most, umm... POPULAR member of D:E! is featured in this Sherbert Productions video tribute.
THE SURF MUSIC HALL OF LOVE
Links to all the best instro and surf-related bands! Highly Recommended: The Ventures, Los Straitjackets, Man Or Astro-man, The Space Cossacks, The Penetrators, Satan's Pilgrims, The Hypnomen, and more ...

<